As the business world becomes more competitive, technological advancements are put in place to help you succeed. Business Intelligence (BI) is one of the most valuable techniques that is implemented to stay ahead of the game.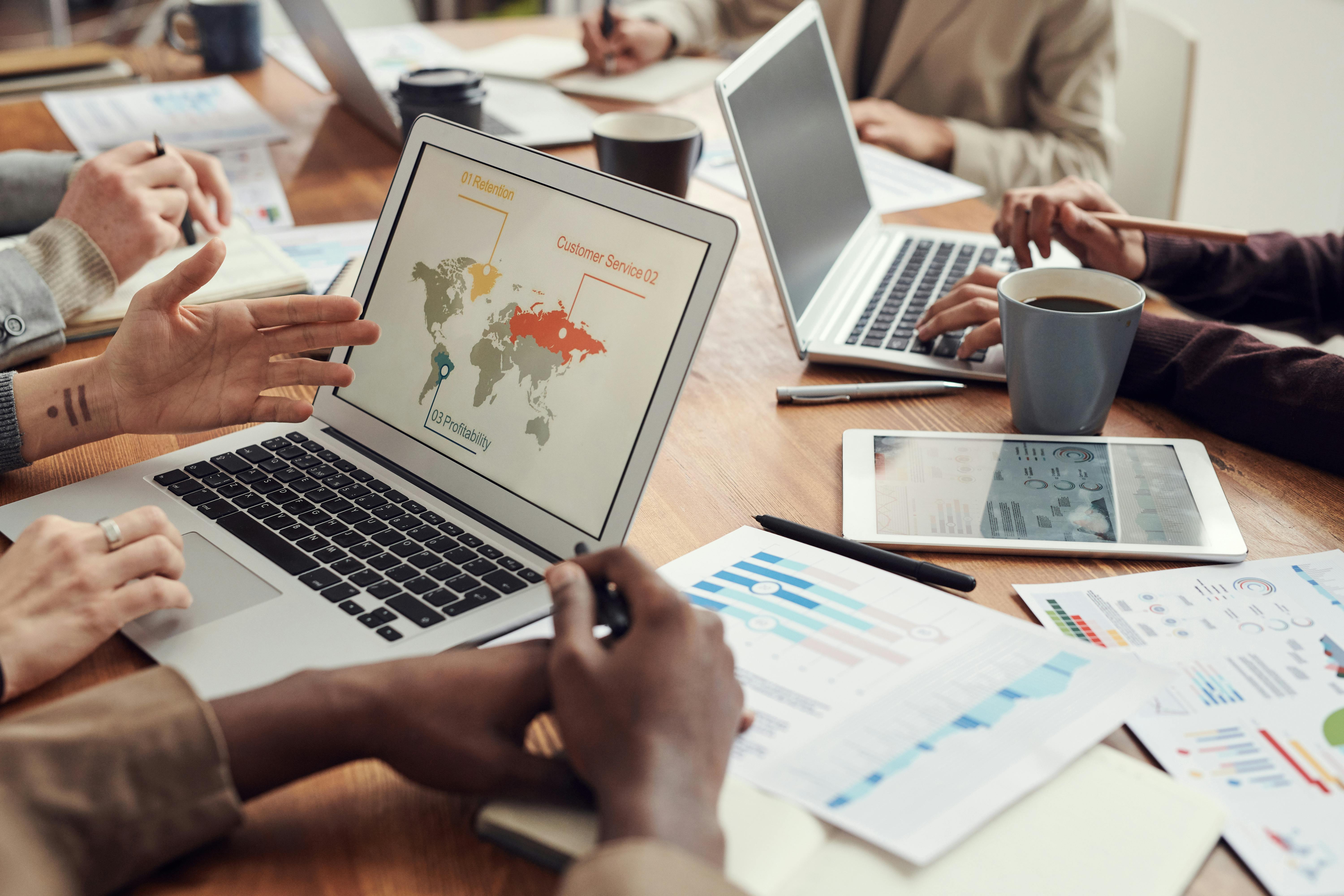 Business intelligence refers to a range of software programs and services that transforms data analytics into quick and easy-to-access information that influences the tactical and strategic decisions of a business. It is a new approach that involves analyzing information and activities to provide real-time data in a centralized location. These analytical findings are available in summary reports, graphs, dashboards, maps, or charts to provide detailed information about the business's state and performance.
Why the need for Business Intelligence?
One of our clients is a publisher that runs live events, webinars, and other campaigns for its customers. These campaigns run over several weeks or months and have their own individual complex requirements. Our client has to make sure that all these campaigns with their unique requirements and deadlines are delivered on time and in full.
As with most companies, any given campaign is touched on by many teams within the organization. The sales, technical, web, operations, project management, delivery, and reporting teams must work together, with a shared goal. Oftentimes this goal is not communicated clearly. This results in information getting lost, unaligned goals, and naturally, each team will focus on what they think is most important.
When the company started producing these campaigns, they stored data in various disjointed databases. They managed delivery using multiple spreadsheets for each campaign. This led to outdated and inaccurate information. Different teams worked with different information and had access to different databases. There was no single source of truth. Each team had a conflicting understanding of how well the campaigns were performing leading to internal frictions. Additionally, it became very tedious to track and manage these campaigns as information was also stored in some people's emails, discussed via phone, or by a quick chat when passing each other in the hallway.
This process only works when there are 5 (or fewer) campaigns or projects. In reality, the client had 50+ projects live at any given time. The existing "system" became unmanageable, information was not updated and tasks were left undone. The team often realized that campaigns were in trouble only after it was too late to fix them, leading to several unsuccessful campaigns.
The reality is that this is the story for many businesses, across all industries. Different teams, working towards the same goal and hoping they have the most up-to-date information. With business intelligence tools, we can ensure there is one cohesive set of requirements, and dashboards to show all campaigns and their statuses. We can highlight problems before they occur, allowing for pivots to ensure successful completion of campaigns, and ensuring we have satisfied customers.
What did we do?
We introduced a business intelligence tool to our client called Entrinsik Informer. Using Informer, we built dashboards that not only keep them up to date with all campaigns but also tell them when a campaign needs help long before it becomes an emergency. Informer allows them to report seamlessly across multiple data sources and eliminate the use of spreadsheets.
By using Informer, we were able to connect to our existing scattered databases. The client did not have to design new database structures and did not have to manually import data from ad hoc locations. Informer carried the weight, bringing all data and data sources together allowing the team to build dashboards that were useful to them. The business was able to define what information was critical and give access to read-only views for each team as required. By taking away the need to rebuild data sources, we left it to the business intelligence tool to worry about data, and the business intelligence team to build reports – Informer brought success quicker.
Their new dashboards list all campaigns in one place – not in person's emails, their heads, or in other scattered databases. This means that there are no conflicting stories or outdated information about how various campaigns were running. We also built color-coding logic into the dashboard so that they know in advance which campaigns they need to take care of. The teams are now on the same page, working together to make faster and better business decisions based on shared information, leading to more successful campaigns and happier customers.
If your teams are still working from ad hoc "systems" and trying to reconcile data from isolated data sources, Performance Advantage can help you make the move to dashboards which will help to boost your business intelligence, by providing quick, efficient, and accurate insights to improve your business performance and maximize revenues generated from your campaign and projects.